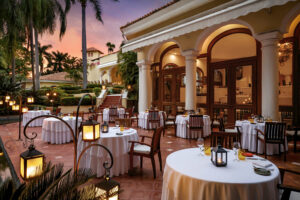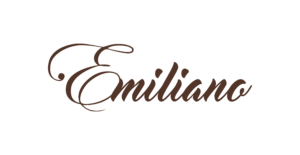 COCINA INTERNACIONAL


INTERNATIONAL





HORARIOS | HOURS (PREGUNTAR)

8:00 A.M. - 11:00 A.M.

Con salsa mexicana y totopos
With Mexican sauce and fried tortilla chips
Coctel de camarón | Shrimp cocktail
$300.00
Vegetales asados / Grilled vegetables
$353.00
Con láminas de parmesano, aceite de oliva y balsámico
With slices of parmesan, olive oil, and balsamic
Con manzana asada y vinagreta de cítricos
With grilled apple and citrus vinaigrette
Lechugas, zanahoria, pepino, apio y aguacate, con aderezo ranch o vinagreta francesa
Lettuce, carrot, cucumber, celery and avocado, with ranch dressing or French vinaigrette
Consomé Velas | Velas consommé
$124.00
Caldo de pollo con arroz blanco, vegetales y pollo deshebrado
Chicken broth with white rice, vegetables, and shredded chicken
Sopa de tortilla | Tortilla soup
$365.00
Con julianas de tortilla, queso panela, aguacate y chile guajillo
With Julienne tortilla, panela cheese, avocado, and guajillo chili
PLATOS FUERTES |

MAIN COURSES



Pechuga de pollo a la parrilla | Grilled chicken breast
$565.00
Servida con arroz y vegetales
Served with rice and vegetables
Filete de dorado al ajillo / Mahi-mahi filet with garlic
$565.00
Arrachera a la parrilla | Grilled skirt steak
$600.00
Con puré de papa o papas a la francesa y vegetales baby al romero
With mashed potatoes or fries and baby vegetables with rosemary
Tacos de pollo dorados | Fried chicken tacos
$324.00
Con salsas verde y roja, queso y crema
With green and red sauces, cheese and cream
BUFFET COMIDA / LUNCH BUFFET
$660.00
Salsas /

Sauces

:
Pomodoro
Alfredo
Pesto
Boloñesa / Bolognese
Pastel de queso con frutos rojos | Red fruit cheesecake
$295.00
Flan napolitano | Neapolitan flan
$147.00
Panna cotta de romero | Rosemary panna cotta
$221.00
Variedad de helados | Ice cream variety
$247.00
Todos nuestros platillos están preparados con ingredientes de la más alta calidad.
*La ingesta de productos crudos es responsabilidad de quien los consume
*El tipo de cambio aplicable será el vigente a su llegada en Recepción. Nuestros precios incluyen IVA.

We take extreme care to assure the quality of our ingredients.
*The consumption of raw products is at your personal discretion
*Currency exchange rate is the same applied in Reception. Taxes are included in the rate.