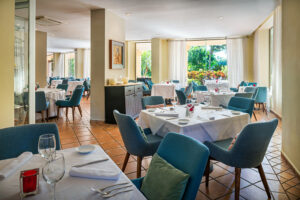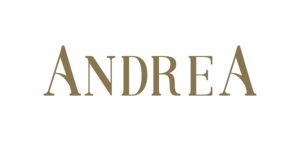 HORARIO | HOURS

Cena | Dinner: 6:30 p.m. - 10:30 p.m.

NOCHE SICILIANA |

SICILIAN NIGHT



Burrata empanizada | Breaded Burrata
$360
Queso burrata empanizada, servida con ensalada mixta, higos asados, vinagre balsámico
Breaded Burrata cheese, served with mix salad, grilled figs, balsamic vinegar
Ossobuco de cordero | Lamb ossobuco
$520
Servido con salsa de romero, puré de camote y vegetales a la mantequilla
Served with rosemary sauce, mashed sweet potato and buttered vegetables
Spaghetti en salsa de tomate con frutos del mar, albahaca y queso parmesano
Spaghetti with tomato sauce, seafood, basil and parmesan cheese
Pescado en salsa de pimiento rostizado | Fish fillet in roasted bell pepper sauce
$460
A la plancha, salsa de pimiento rojo rostizado, servido con risotto y vegetales
Grilled, roasted red bell pepper sauce, served with risotto and vegetables 
Camarones concasse | Concasse shrimps
$490
Salteados, salsa con cubos de tomate, ajo y albahaca, hongos, linguini
Sauted, rustic tomato sauce with garlic and basil, mushrooms, linguini
New York en salsa Siciliana | New York in Sicilian sauce
$540
A la parrilla, salsa de tomate, berenjena, pimiento, servida con polenta cremosa y vegetales
Grilled, tomato, aubergine and bell pepper sauce, creamy polenta and vegetables 
Pappardelle, ragu de cordero y vegetales
Pappardelle, lamb ragu and vegetables
Pescado a la Siciliana | Sicilian fish
$460
Filete de pescado a la plancha, salsa cremosa de vino tinto con aceitunas verdes, tomate deshidratado, risotto y vegetales
Sauteed, creamy red wine sauce, green olives, sundried tomato, risotto and vegetables
Chuleta de cerdo Siciliana | Sicilian pork loin
$440
Chuleta de cerdo, gratinada, salsa de tomate, spaghetti y vegetales
Pork loin, gratin, tomato sauce, spaghetti and vegetables
Rellenos de ricotta, espinaca y jitomate, salsa rosa, gratinados con mozzarella
Stuffed with ricotta, spinach and tomato, pink sauce, mozzarella gratin
Vinos Blancos |

WHITE WINES



Pinot Grigio | Nicchio | 750 ml
Sauvignon Blanc, Rincones | Valle Colchagua |750 ml
$510.00
Chardonnay, Rincones | Valle Colchagua |750 ml
$520.00
Chardonnay L.A. Cetto | Valle de Guadalupe | 750 ml
Cal Y Canto Blanco Verdejo | Castilla y La Mancha, España | 750 ml
Sparkling Wine – Vino Espumoso Italia
$680
Lambrusco Bianco| Nicchio | 750 ml
Lambrusco Rosé | Nicchio |750 ml
Torrevento Nicchio | Montepulciano D'Abruzzo, DOC | 750 ml
D.O. La Mancha | Torre de Rejas, Tempranillo | 750 ml
$580.00
Castilla La Mancha | Cal y Canto, Tempranillo-Merlot-Syrah | 750 ml
$620.00
Merlot. Rincones | Valle de Colchagua | 750 ml
Cabernet S, Rincones | Valle de Colchagua | 750 ml
Petite Syrah L.A. Cetto | Valle de Gpe. | 750 ml
Todos nuestros platillos están preparados con ingredientes de la más alta calidad. La ingesta de productos crudos es responsabilidad de quien los consume.


We take extreme care to assure the quality of our ingredients. The consumption of raw products is at your personal discretion.



Precios en pesos con impuestos incluidos.


Prices in Mexican pesos with taxes included.