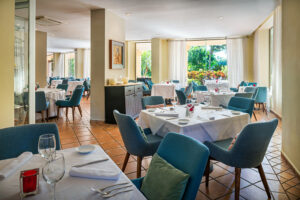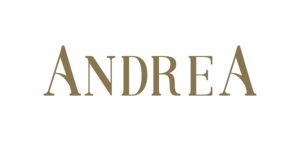 HORARIO | HOURS

Cena | Dinner: 6:30 p.m. - 10:30 p.m.

NOCHE SICILIANA |

SICILIAN NIGHT



Entradas frías |

Cold appetizers



Carpaccio de robalo | Sea bass carpaccio
$320
Finas rebanadas de robalo aderezadas con vinagreta de maracuyá, tomate cherry, pepino, cebolla morada y chile verde
Think slices of seabass with maracuya vinaigrette, cherry tomato, cucumber, red onion and green chili
Ensalada de manzana | Apple salad
$320
Manzana, mix de lechugas frescas, queso de cabra, nuez de la india, arandanos, aceite de olivo y limon amarillo.
Apple, mix of fresh lettuce, goat cheese, cashews, dried cranberries, olive oil and yellow lemon
Entradas calientes |

Hot appetizers



Croquetas de arroz con res, queso y salsa bechamel
Rice croquettes with beef, cheese, and bechamel sauce
Burrata empanizada | Breaded Burrata
$360
Servida con prosciutto, higos, tomate cherry, arugula y vinagreta de trufa
Served with prosciutto, figs, cherry tomato, arugula and truffle vinaigrette
Sopa de mariscos siciliana | Sicilian seafood soup
$320
Caldo de tomate con camarón, mejillones, callo, pulpo, perejil y albahaca
Tomato broth with shrimp, mussels, scallop, octopus, parsley, and basil
Platos fuertes |

Main courses



New York en salsa siciliana | New York in Sicilian sauce
$540
Servido con salsa de tomate, berenjena, pimiento, polenta cremosa y vegetales
Served with tomato sauce, eggplant, bell pepper, creamy polenta, and vegetables
Pesca del dia con pimientos piquillos | Catch of the day with piquillo pepper
$480
Pesca del día servida con salsa de piquillos rostizados, puré de papa y vegetales
Catch of the day served with roast piquillo pepper sauce, mashed potato and vegetables
Pasta marinara | Marinara pasta
$440
Espagueti en salsa de tomate con camarones,mejillones, pulpo y callo 
Spaghetti in tomato sauce with shrimp, mussels, octopus, and scallops
Ossobuco de cordero | Lamb ossobuco
$420
Servido con salsa de romero, puré de camote y vegetales a la mantequilla
Served with rosemary sauce, mashed sweet potatoes, and buttered vegetables
Pappardelle, ragú de cordero y vegetales
Pappardelle, lamb ragout, and vegetables
Canelones primavera | Primavera Canelones
$340
Rellenos de ricotta, espinaca y jitomate deshidratado, salsa rosa, gratinado con mozzarella y parmesano
Stuffed with ricotta, spinach, sundried tomato, pink sauce, gratin with mozzarella and parmesan
Canollis
Panna cotta de café
Tarta de almendra
Vinos Blancos |

WHITE WINES



Pinot Grigio | Nicchio | 750 ml
Sauvignon Blanc, Rincones | Valle Colchagua |750 ml
$510.00
Chardonnay, Rincones | Valle Colchagua |750 ml
$520.00
Chardonnay L.A. Cetto | Valle de Guadalupe | 750 ml
Cal Y Canto Blanco Verdejo | Castilla y La Mancha, España | 750 ml
Sparkling Wine – Vino Espumoso Italia
$680
Lambrusco Bianco| Nicchio | 750 ml
Lambrusco Rosé | Nicchio |750 ml
Torrevento Nicchio | Montepulciano D'Abruzzo, DOC | 750 ml
D.O. La Mancha | Torre de Rejas, Tempranillo | 750 ml
$580.00
Castilla La Mancha | Cal y Canto, Tempranillo-Merlot-Syrah | 750 ml
$620.00
Merlot. Rincones | Valle de Colchagua | 750 ml
Cabernet S, Rincones | Valle de Colchagua | 750 ml
Petite Syrah L.A. Cetto | Valle de Gpe. | 750 ml
Todos nuestros platillos están preparados con ingredientes de la más alta calidad. La ingesta de productos crudos es responsabilidad de quien los consume.


We take extreme care to assure the quality of our ingredients. The consumption of raw products is at your personal discretion.



Precios en pesos con impuestos incluidos.


Prices in Mexican pesos with taxes included.