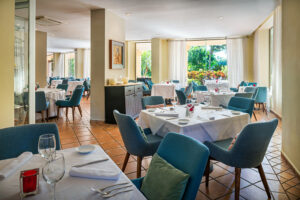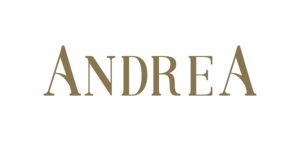 HORARIO | HOURS

Cena | Dinner: 6:30 p.m. - 10:30 p.m.

NOCHE MEXICANA |

MEXICAN NIGHT



Pescado en hoja Santa | Catch of the day in "Hoja Santa"
$460
 Filete de pescado envuelto en hoja santa, caldillo de jitomate, servido con hongos salteados y elote asado.
Fish filet wrapped in "hoja Santa", tomato sauce, served with sauteed mushrooms and grilled corn
Chamorro de ternera al Pibil | "Pibil" style veal shank
$460
Cocinado por 4 horas, adobado al pibil, servido con cebolla morada y nopales encurtidos, frijoles de la olla
Cooked por 4 hours, with "pibil adobo", served con pickled red onion and nopal, with black beans 
Chile relleno de mariscos | Seafood stuffed Chile
$440
Mariscos salteados con tomate, cebolla y epazote, gratinado, servido con caldillo de tomate y arroz a la mexicana
Sauteed seafood with tomato, onion and epazote, gratin with cheese, served with tomato sauce and mexican rice
Short Rib en salsa borracha | Short rib in beer sauce
$520
Braseado con salsa de cerveza oscura, pure de camote, vegetales y elote asado
Braised with dark beer, mashed sweet potatoes, vegetables and grilled corn
Tacos gobernador | "Governor" Tacos
$390
3 piezas de tacos de camarón salteado con pimientos, tomate, chipotle, aguacate y queso
3 pieces of sauteed shrimp tacos, with bell peppers, tomato, chipotle, avocado and cheese
Tacos dorados de pollo | Chicken crispy tacos
$380
Rellenos de tinga de pollo, crema, lechuga, cebolla encurtida, queso y jitomate, salsa verde de aguacate
Stuffed with chicken sauteed with onion and tomato sauce, cream, lettuce, pickled onion, cheese and tomato, avocado green sauce
Filete de res Ranchero | "Ranchero" Beef filet
$460
Medallones de filete de res, salsa molcajeteada, sope con frijoles refritos, queso y crema, ensalada de nopales.
Beef medallions, "molcajeteada" sauce, sope with refried beans, cheese and cream, nopales salad
Camarones Momia | Mummy Shrimps
$490
Envueltos en tocino, mole amarillito, arroz a la mexicana y vegetales
Bacon wrapped shrimps, yellow mole, mexican rice and vegetables
Tostadas de pulpo zarandeado
$440
Tostadas de nopal con pulpo guisado con cebolla, jitomate y adobo de guajillo, mousse de aguacate.
Nopal tostada with octopus sauteed with onion, tomato and guajillo adobo, avocado mousse
Infladitas de flor de calabaza | Squash blossom fried quesadilla
$320
Servidos con salsa verde, crema, queso y lechuga
Served with tomatillo sauce, sour cream, cheese and lettuce
Vinos Blancos |

WHITE WINES



Pinot Grigio | Nicchio | 750 ml
Sauvignon Blanc, Rincones | Valle Colchagua |750 ml
$510.00
Chardonnay, Rincones | Valle Colchagua |750 ml
$520.00
Chardonnay L.A. Cetto | Valle de Guadalupe | 750 ml
Cal Y Canto Blanco Verdejo | Castilla y La Mancha, España | 750 ml
Sparkling Wine – Vino Espumoso Italia
$680
Lambrusco Bianco| Nicchio | 750 ml
Lambrusco Rosé | Nicchio |750 ml
Torrevento Nicchio | Montepulciano D'Abruzzo, DOC | 750 ml
D.O. La Mancha | Torre de Rejas, Tempranillo | 750 ml
$580.00
Castilla La Mancha | Cal y Canto, Tempranillo-Merlot-Syrah | 750 ml
$620.00
Merlot. Rincones | Valle de Colchagua | 750 ml
Cabernet S, Rincones | Valle de Colchagua | 750 ml
Petite Syrah L.A. Cetto | Valle de Gpe. | 750 ml
Todos nuestros platillos están preparados con ingredientes de la más alta calidad. La ingesta de productos crudos es responsabilidad de quien los consume.


We take extreme care to assure the quality of our ingredients. The consumption of raw products is at your personal discretion.



Precios en pesos con impuestos incluidos.


Prices in Mexican pesos with taxes included.