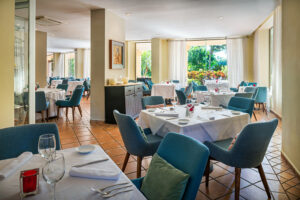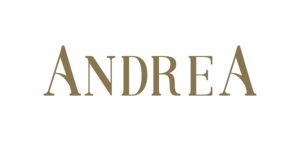 HORARIO | HOURS

Cena | Dinner: 6:30 p.m. - 10:30 p.m.

NOCHE MEXICANA |

MEXICAN NIGHT



Entradas frías |

Cold appetizers



Chiles güeros rellenos de minilla de marlín / Yellow chilis stuffed with Marlin minilla
$320
Chiles escalfados, rellenos de marlin ahumado salteados con tomate, cebolla y cilantro, salsa de aguacate.
Peeled chiles, stuffed with smoke salmon Minilla sauteed with tomato, onion and cilantro
Trilogía de tostadas / Trilogy Tostadas
$290
Aguachile verde de camarón, Campechana de mariscos, ceviche tropical vegetariano
Shrimp green aguachile, seafood Campechana, tropical vegetarian ceviche
Entradas calientes |

Hot appetizers



Tacos Gobernador / Governor Tacos
$340
Gratinados y servidos con camarones salteados, pimientos, tomate, chipotle y aguacate
With melted cheese, sautéed shrimps, bell peppers, tomato, chipotle, and avocado
Tacos dorados de pollo / Chicken crispy tacos
$340
Rellenos de tinga de pollo, crema, lechuga, cebolla encurtida, queso y jitomate, salsa de piña asada y mezcal
Stuffed with chicken sauted with onion and tomato sauce, cream, lettuce, pickled onion, cheese and tomato, Mezcal and pineapple sauce
Sopa de tortilla casera | Homemade tortilla soup
$280
Platos fuertes |

Main courses



Pesca del día a la talla / 'A la talla' -style catch of the day
$420
Asada a la parrilla con mayonesa y adobo a la talla, servida con tamal de arroz y ensalada de berro
Grilled and served with mayonnaise and traditional 'talla-style adobo', rice tamale, and watercress salad
Chamorro de ternera al pibil / 'Pibil'-style veal shank
$420
Cocinado por 4 horas, adobado al pibil y servido con cebolla morada y nopales encurtida y frijoles
Cooked for 4 hours, with 'pibil adobo', and served with pickled red onion and nopal, with beans
Chile relleno / Stuffed Poblano chili
$340
Con mariscos salteados, tomate, cebolla y epazote; gratinado y servido con caldillo de tomate y arroz a la mexicana
With sautéed seafood, tomato, onion, 'epazote', and melted cheese; served with tomato sauce and Mexicans-style rice
Short rib en salsa borracha / Short rib in beer sauce
$460
Braseado por 6 horas, con salsa de cerveza oscura, puré de camote, vegetales y elote asado
Braised for 6 hours, with dark beer sauce, mashed sweet potatoes, vegetables and grilled corn
Trío de quesadillas / Quesadilla trio
$320
De huitlacoche, flor de calabaza y hongos en tortillas artesanales
'Huitlacoche', squash blossom, and mushroom quesadillas with handmade tortillas
Pay de elote, espejo de rompope
Pay de limón al tequila
 Jericaya
Vinos Blancos |

WHITE WINES



Pinot Grigio | Nicchio | 750 ml
Sauvignon Blanc, Rincones | Valle Colchagua |750 ml
$510.00
Chardonnay, Rincones | Valle Colchagua |750 ml
$520.00
Chardonnay L.A. Cetto | Valle de Guadalupe | 750 ml
Cal Y Canto Blanco Verdejo | Castilla y La Mancha, España | 750 ml
Sparkling Wine – Vino Espumoso Italia
$680
Lambrusco Bianco| Nicchio | 750 ml
Lambrusco Rosé | Nicchio |750 ml
Torrevento Nicchio | Montepulciano D'Abruzzo, DOC | 750 ml
D.O. La Mancha | Torre de Rejas, Tempranillo | 750 ml
$580.00
Castilla La Mancha | Cal y Canto, Tempranillo-Merlot-Syrah | 750 ml
$620.00
Merlot. Rincones | Valle de Colchagua | 750 ml
Cabernet S, Rincones | Valle de Colchagua | 750 ml
Petite Syrah L.A. Cetto | Valle de Gpe. | 750 ml
Todos nuestros platillos están preparados con ingredientes de la más alta calidad. La ingesta de productos crudos es responsabilidad de quien los consume.


We take extreme care to assure the quality of our ingredients. The consumption of raw products is at your personal discretion.



Precios en pesos con impuestos incluidos.


Prices in Mexican pesos with taxes included.