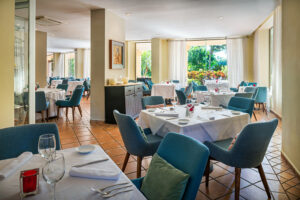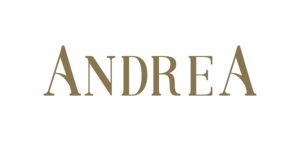 HORARIO | HOURS


Cena | Dinner: 6:30 p.m. - 10:30 p.m.


NOCHE FRANCESA |

FRENCH NIGHT



ENTRADAS FRÍAS |

COLD ENTRÉES



Ensalada de Sandia y pepino / Watermelon and cucumber salad
$320
Sandia comprimida marinada con anis, queso de cabra, arugula, frutos rojos y vinagreta de cítricos
Sous vide watermelon marinated with anise, goat cheese, ruvula, berries and citrus vinaigrette
Ensalada de pera al vino tinto / Red Wine pear salad
$290
Pera asada al vino tinto, espinaca, queso azul, nuez caramelizada
Grilled red wine pear, spinach, blue cheese, caramelized nuts
ENTRADAS CALIENTES |

HOT ENTRÉES



Mejillones al vino blanco | Mussels in white wine
$360
Cacerola de mejillones salteados en ajo, vino blanco, crema y limón amarillo
Mussels sautéed with garlic, white wine, cream, and lemon
Tradicional quiche con panceta y espinaca
Traditional quiche with pancetta and spinach
Sopa de cebolla casera gratinada
Homemade au gratin onion soup
PLATOS FUERTES |

MAIN COURSES



Estofado de pollo al vino tinto con papas cambray, cebolla cambray y zanahoria, sobre una cama de espagueti a la mantequilla
Chicken stew in red wine with baby potatoes, baby onions, and carrots, served with buttered spaghetti
Salmon en salsa de limón / Salmon in lemon sauce
$480
Con salsa cremosa de limón amarillo, polenta y vegetales baby a la mantequilla 
With a creamy yellow lemon sauce, polenta, and buttered baby vegetables
Medallón de res braseado, servido con reducción de vino tinto sobre puré de papa, perfumado con trufa y vegetales baby
Braised beef bourguignon served with red wine reduction, truffled mashed potatoes, and baby vegetables
Chuleta de cerdo a la mostaza / Pork chop au mustard
$480
Rostizada con mostaza Dijon, vino blanco y romero, servida con milhojas de papa y zanahoria glaseadas
Roasted with Dijon mustard, white wine and rosemary, served with thousand-layer potatoes, and glazed carrots
Duo de vol au vent / Vol au vent duo
$340
Relleno de mousse de queso de cabra con manzana verde y champiñones y espinacas a la crema
Stuffed with goat cheese and green apple mousse, and creamy mushrooms and spinach
Napoleon
Cannelle frances con espejo de vainilla
Pera al vino tinto
Vinos Blancos |

WHITE WINES



Pinot Grigio | Nicchio | 750 ml
Sauvignon Blanc, Rincones | Valle Colchagua |750 ml
$510.00
Chardonnay, Rincones | Valle Colchagua |750 ml
$520.00
Chardonnay L.A. Cetto | Valle de Guadalupe | 750 ml
Cal Y Canto Blanco Verdejo | Castilla y La Mancha, España | 750 ml
Sparkling Wine – Vino Espumoso Italia
$680
Lambrusco Bianco| Nicchio | 750 ml
Lambrusco Rosé | Nicchio |750 ml
Torrevento Nicchio | Montepulciano D'Abruzzo, DOC | 750 ml
D.O. La Mancha | Torre de Rejas, Tempranillo | 750 ml
$580.00
Castilla La Mancha | Cal y Canto, Tempranillo-Merlot-Syrah | 750 ml
$620.00
Merlot. Rincones | Valle de Colchagua | 750 ml
Cabernet S, Rincones | Valle de Colchagua | 750 ml
Petite Syrah L.A. Cetto | Valle de Gpe. | 750 ml
Todos nuestros platillos están preparados con ingredientes de la más alta calidad. La ingesta de productos crudos es responsabilidad de quien los consume.


We take extreme care to assure the quality of our ingredients. The consumption of raw products is at your personal discretion.



Precios en pesos con impuestos incluidos.


Prices in Mexican pesos with taxes included.