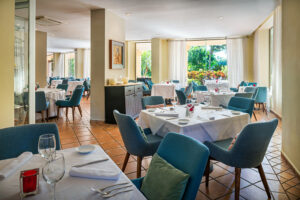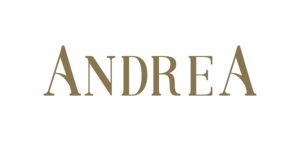 HORARIO | HOURS

Cena | Dinner: 6:30 p.m. - 10:30 p.m.

NOCHE ASIÁTICA |

ASIAN NIGHT



Rollitos primavera | Spring Rolls
$320
Rellenos de vegetales, servido con salsa de tamarindo y cacahuate tostado
Stuffed with vegetables, served with tamarind sauce and toasted peanuts
Pollo al curry | Chicken curry
$420
Pollo horneado servido con calabazas y zanahorias, curry amarillo cremoso y arroz frito
Baked chicken served with zucchini and carrots, yellow creamy curry and fried rice
Pollo agridulce | Sweet & sour chicken
$380
Crujientes tiras de pollo, pimientos, calabaza y cebolla con salsa agridulce, ajonjolí y servidos con arroz al vapor
Crispy chicken tenders, bell peppers, zucchini and red onion with sweet & sour sauce, sesame seed, served with steamed rice
Camarones al coco | Coconut Shrimp
$490
 Acompañados de ensalada Thai y salsa de mango
Served with Thai salad and mango sauce
Tepanyaki de res | Beef Teppanyaki
$480
Tiras de res, pimientos, coliflor, cebolla morada, germen de soya sazonados con salsa de soya, servidos sobre arroz frito
Beef, bell peppers, cauliflower, red onion, soy sprouts seasoned with soy sauce, served with fried rice
Costillas de cerdo en salsa de tamarindo | Sweet & sour ribs
$480
Braseadas en salsa de tamarindo, puré de camote y pimientos salteados
Braised in tamarind sauce, sweet potato pure and sauteed bell peppers
Atún Otiental | Oriental tuna
$480
Sellado, salsa de jengibre, soya y limón, servido con vegetales y fideos de arroz
Seared, with ginger, soy and lemon sauce, served with vegetables and rice noodles.
Pescado Mandarin en salsa de naranja | Mandarin Fish in orange sauce
$460
Filete de pescado a la plancha, arroz al vapor y vegetales con salsa de naranja
Grilled fish filet, steamed rice and vegetables with orange sauce
Vegetales tempura | Tempura Vegetables
$320
Vegetales marinados con limón y soya, fritos en tempura
Vegetables marinated with lemon and soy sauce, deep fried in tempura batter
Yakimeshi vegetariano | Vegetarian yakimeshi
$320
Arroz frito con vegetales y huevo, sazonado con salsa soya
Fried rice with vegetables and egg, seasoned with soy sauce
Vinos Blancos |

WHITE WINES



Pinot Grigio | Nicchio | 750 ml
Sauvignon Blanc, Rincones | Valle Colchagua |750 ml
$510.00
Chardonnay, Rincones | Valle Colchagua |750 ml
$520.00
Chardonnay L.A. Cetto | Valle de Guadalupe | 750 ml
Cal Y Canto Blanco Verdejo | Castilla y La Mancha, España | 750 ml
Sparkling Wine – Vino Espumoso Italia
$680
Lambrusco Bianco| Nicchio | 750 ml
Lambrusco Rosé | Nicchio |750 ml
Torrevento Nicchio | Montepulciano D'Abruzzo, DOC | 750 ml
D.O. La Mancha | Torre de Rejas, Tempranillo | 750 ml
$580.00
Castilla La Mancha | Cal y Canto, Tempranillo-Merlot-Syrah | 750 ml
$620.00
Merlot. Rincones | Valle de Colchagua | 750 ml
Cabernet S, Rincones | Valle de Colchagua | 750 ml
Petite Syrah L.A. Cetto | Valle de Gpe. | 750 ml
Todos nuestros platillos están preparados con ingredientes de la más alta calidad. La ingesta de productos crudos es responsabilidad de quien los consume.


We take extreme care to assure the quality of our ingredients. The consumption of raw products is at your personal discretion.



Precios en pesos con impuestos incluidos.


Prices in Mexican pesos with taxes included.