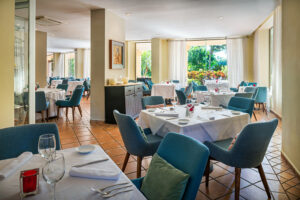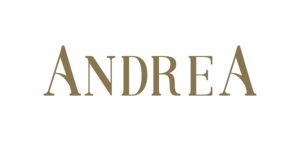 HORARIO | HOURS

Cena | Dinner: 6:30 p.m. - 10:30 p.m.

NOCHE TOSCANA |

TUSCAN NIGHT



Entradas frías |

Cold appetizers



Carpaccio de pulpo / Octopus carpaccio
$360
Con tomate cherry, arúgula, pepino, chile serrano, alcaparras, cebolla morada, aceite verde y vinagreta de naranja y limón
With cherry tomato, arugula, cucumber, serrano chili, cappers, red onion, green oil, and orange-lime vinaigrette
Quesos y prosciutto / Cheese & prosciutto
$380
Servidos con uvas, frutos secos, crema balsámica y grissini
Served with grapes, sun-dried fruits, balsamic reduction, and grissini
Entradas calientes |

Hot appetizers



Relleno de ragú de camarón, tomate cherry, cebolla, pimientos con pasta de betabel, salsa de aguacate, toque de chile de arbol.
Stuffed with shrimp ragu, cherry tomato, onion, bell peppers in beetroot pasta in avocado sauce, dash of crush chili pepper
Aros de calamar frito / Fried calamari
$320
Acompañados de salsa pomodoro y salsa tártara
Served with pomodoro and tartar sauce
Minestrone casera / Home-style minestrone
$280
Platos fuertes |

Main courses



Canelones rellenos de espinacas, salmón y queso ricota, en salsa rosa con lluvia de queso parmesano, salsa pomodoro
Stuffed with spinach, salmon and ricotta cheese, served with pink sauce and parmesan rain in pomodoro sauce
Pesca del día en salsa livornese (aceituna negra, alcaparra y pomodoro) sobre una cama de espárragos, acompañada de vegetales a la mantequilla
Catch of the day in Livornese sauce (black olives, cappers, and pomodoro sauce) served with asparagus and butter vegetables
Pollo en mantequilla de limón / Lime butter chicken
$380
Pechuga de pollo a la parrilla en mantequilla de limón, acompañada de puré de papa rústico y vegetales a la mantequilla
Grilled chicken breast in lime butter, accompanied with rustic mashed potatoes and buttered vegetables
Filete de res en salsa de 4 quesos / Beef filet in 4-cheese sauce
$480
Acompañado de puré de betabel trufado, vegetales baby y papas al romero
Accompanied with beetroot purée, baby vegetables, and rosemary potatoes
Berenjena Toscana / Tuscan Aubergine
$320
Berenjena empanizada, queso ricota, espinaca y tomate cherry con salsa pomodoro
Breaded aubergine, ricotta cheese, spinach and cherry tomato with pomodoro sauce
Vinos Blancos |

WHITE WINES



Pinot Grigio | Nicchio | 750 ml
Sauvignon Blanc, Rincones | Valle Colchagua |750 ml
$510.00
Chardonnay, Rincones | Valle Colchagua |750 ml
$520.00
Chardonnay L.A. Cetto | Valle de Guadalupe | 750 ml
Cal Y Canto Blanco Verdejo | Castilla y La Mancha, España | 750 ml
Sparkling Wine – Vino Espumoso Italia
$680
Lambrusco Bianco| Nicchio | 750 ml
Lambrusco Rosé | Nicchio |750 ml
Torrevento Nicchio | Montepulciano D'Abruzzo, DOC | 750 ml
D.O. La Mancha | Torre de Rejas, Tempranillo | 750 ml
$580.00
Castilla La Mancha | Cal y Canto, Tempranillo-Merlot-Syrah | 750 ml
$620.00
Merlot. Rincones | Valle de Colchagua | 750 ml
Cabernet S, Rincones | Valle de Colchagua | 750 ml
Petite Syrah L.A. Cetto | Valle de Gpe. | 750 ml
Todos nuestros platillos están preparados con ingredientes de la más alta calidad. La ingesta de productos crudos es responsabilidad de quien los consume.


We take extreme care to assure the quality of our ingredients. The consumption of raw products is at your personal discretion.



Precios en pesos con impuestos incluidos.


Prices in Mexican pesos with taxes included.