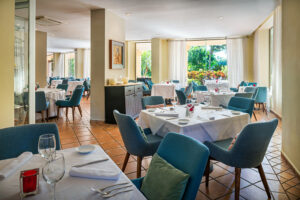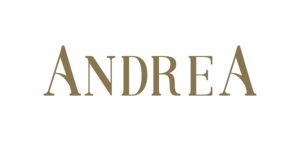 HORARIO | HOURS

Cena | Dinner: 6:30 p.m. - 10:30 p.m.

NOCHE EMILIA-ROMANA |

EMILIA ROMAN NIGHT



Entradas frías |

Cold appetizers



Tomate fresco, queso mozzarella, hojas de albahaca y arugula, pesto, reduccion de balsamico
Fresh tomato, mozzarella cheese, basil and arugula, pesto, balsamic reduction
Carpaccio de salmón / Salmon carpaccio
$380
En costra de  especies, cocinado al alto vacio, vinagreta de limon, vegetales baby
Species crusted,  sous vide, lemon vinaigrette, baby vegetables
Entradas calientes |

Hot appetizers



Croqueta del mar / Seafood croquette
$360
De camarón y cangrejo en salsa pomodoro
With shrimp, crab, and pomodoro sauce
Tosta de espinaca y alcachofa / Spinach & artichoke Toast
$320
Campesino tostado, fundido de quesos con espinaca y alcachofa, jitomate deshidratado
Toast peasant bread, fonduta with cheese, spinach and artichoke, sun dried tomatoes
Stracciatella alla romana
$280
Caldo de pollo con espinaca y huevo
Chicken broth with spinach and egg 
Platos fuertes |

Main courses



Pollo a la parmesana / Parmesan chicken
$380
Empanizado con queso parmesano y servido con salsa pomodoro, puré de papa rústico y vegetales 
Covered with parmesan cheese, and served with pomodoro sauce, rustic mashed potatoes, and vegetables 
Pasta de espinaca con carne a la boloñesa y prosciutto
Spinach pasta with beef bolognese and prosciutto
Salmón a la romana / Romana-style salmon
$480
Asado y acompañado de pasta capellini en aceite de oliva, jitomate deshidratado y salsa de espinaca
Roasted and accompanied with capellini pasta in olive oil, sun-dried tomatoes, and spinach sauce
Rib-eye en salsa barolo / Rib eye in Barolo sauce
$540
Acompañado de risotto de espárragos y aceite de trufa
Accompanied with asparagus risotto and truffle oil
Ravioles de queso y espinaca / Spinach & cheese ravioli
$320
Rellenos de queso de ricotta y espinacas, con salsa rosa
Stuffed with ricotta cheese and spinach, served with rose sauce
Tiramisu
Tartufo
Pasta Frola
Vinos Blancos |

WHITE WINES



Pinot Grigio | Nicchio | 750 ml
Sauvignon Blanc, Rincones | Valle Colchagua |750 ml
$510.00
Chardonnay, Rincones | Valle Colchagua |750 ml
$520.00
Chardonnay L.A. Cetto | Valle de Guadalupe | 750 ml
Cal Y Canto Blanco Verdejo | Castilla y La Mancha, España | 750 ml
Sparkling Wine – Vino Espumoso Italia
$680
Lambrusco Bianco| Nicchio | 750 ml
Lambrusco Rosé | Nicchio |750 ml
Torrevento Nicchio | Montepulciano D'Abruzzo, DOC | 750 ml
D.O. La Mancha | Torre de Rejas, Tempranillo | 750 ml
$580.00
Castilla La Mancha | Cal y Canto, Tempranillo-Merlot-Syrah | 750 ml
$620.00
Merlot. Rincones | Valle de Colchagua | 750 ml
Cabernet S, Rincones | Valle de Colchagua | 750 ml
Petite Syrah L.A. Cetto | Valle de Gpe. | 750 ml
Todos nuestros platillos están preparados con ingredientes de la más alta calidad. La ingesta de productos crudos es responsabilidad de quien los consume.


We take extreme care to assure the quality of our ingredients. The consumption of raw products is at your personal discretion.



Precios en pesos con impuestos incluidos.


Prices in Mexican pesos with taxes included.