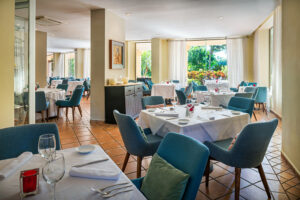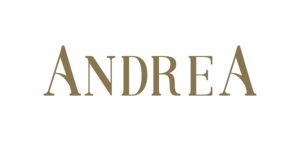 HORARIO | HOURS

Cena | Dinner: 6:30 p.m. - 10:30 p.m.

NOCHE NAPOLITANA |

NEAPOLITAN NIGHT



Spaghetti de tinta de calamar a la mantequilla con frutos del mar, jitomate cherry y aceitunas verdes
Buttered squid ink spaghetti, seafood, cherry tomato and green olives
Pescado a la arrabiata con limón | Arrabiata and lemon fish fillet
$460
Pesca del día con limon amarillo, vino blanco, alcaparras, chile de arbol y arugula, servido con pure de papa y vegetales a la mantequilla
Catch of the day with yellow lemon, white wine, cappers, chili flakes and rucula, served with mashed potatoes and buttered vegetables.
Pollo Vesubio | Chicken Vesubio
$380
Estofado de pollo al vino blanco, romero y limón, acompañado de gajos de papa y chícharo
Chicken stew with white wine, rosemary and lime, served with potato wedges and peas
Lomo de cerdo a la cerveza | Beer sauce pork loin
$460
Rostizado con cerveza, servida con puré de camote y vegetales baby
Roasted with beer, served with mashed sweet potato and baby vegetables
Salmón en mantequilla de alcaparras | Salmon in cappers butter
$480
Salmón asado, mantequilla con alcaparras, romero y tomillo, spaghetti y tomates cherry
Grilled salmon, butter with capers, rosemary and thyme, spaghetti and cherry tomatoes.
Camarones al ajo blanco | White Garlic Shrimps
$490
Camarones salteados con rodajas de ajo, limón y vino blanco, servido con risotto de espárragos y vegetales
Sauteed shrimps with garlic slices, yellow lemon and white wine, served with asparagus risotto and vegetables
Ragú Napolitano | Neapolitan ragu
$460
Ragú de cordero, salsa de tomate, spaghetti y queso parmesano
Lamb ragu, tomato sauce, spaghetti and parmesan cheese
Pollo a la Florentina | Florentina Chicken
$420
Pechuga de pollo, cama de espinacas salteadas con queso parmesano, salas de vino blanco y vegetales
Chicken breast, sauteed spinach with parmesan cheese, white wine sauce, vegetables
Polenta cremosa con ragú de vegetales | Creamy polenta with vegetables ragu
$320
Polenta servida con ragú de vegetales y salsa pomodoro
Polenta served with vegetables ragu and pomodoro sauce
Con espinaca, jitomate cherry, queso mozzarella fresco, salsa pomodoro y reduccion de balsamico
With spinach, cherry tomato, fresh mozzarella, pomodoro sauce and balsamic reduction.
Vinos Blancos |

WHITE WINES



Pinot Grigio | Nicchio | 750 ml
Sauvignon Blanc, Rincones | Valle Colchagua |750 ml
$510.00
Chardonnay, Rincones | Valle Colchagua |750 ml
$520.00
Chardonnay L.A. Cetto | Valle de Guadalupe | 750 ml
Cal Y Canto Blanco Verdejo | Castilla y La Mancha, España | 750 ml
Sparkling Wine – Vino Espumoso Italia
$680
Lambrusco Bianco| Nicchio | 750 ml
Lambrusco Rosé | Nicchio |750 ml
Torrevento Nicchio | Montepulciano D'Abruzzo, DOC | 750 ml
D.O. La Mancha | Torre de Rejas, Tempranillo | 750 ml
$580.00
Castilla La Mancha | Cal y Canto, Tempranillo-Merlot-Syrah | 750 ml
$620.00
Merlot. Rincones | Valle de Colchagua | 750 ml
Cabernet S, Rincones | Valle de Colchagua | 750 ml
Petite Syrah L.A. Cetto | Valle de Gpe. | 750 ml
Todos nuestros platillos están preparados con ingredientes de la más alta calidad. La ingesta de productos crudos es responsabilidad de quien los consume.


We take extreme care to assure the quality of our ingredients. The consumption of raw products is at your personal discretion.



Precios en pesos con impuestos incluidos.


Prices in Mexican pesos with taxes included.