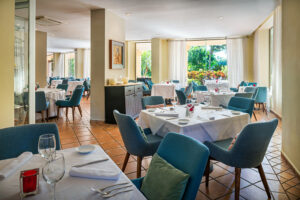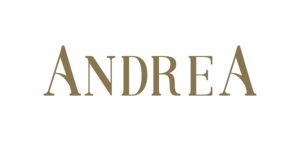 HORARIO | HOURS

Cena | Dinner: 6:30 p.m. - 10:30 p.m.

NOCHE NAPOLITANA |

NEAPOLITAN NIGHT



Entradas frías |

Cold appetizers



Carpaccio de betabel rostizado / Roasted beetroot carpaccio
$320
Con arúgula, nuez caramelizada, lluvia de queso azul, tomate cherry y aderezo de miel mostaza
With arugula, caramelized nuts, blue cheese, cherry tomato and honey-mustard dressing 
Ensalada Sorrento / Sorrento Salad
$320
Con queso burrata, arugula, frutos rojos y vinagreta de durazno
With burrata cheese, arugula, red fruits, peach vinaigrette
Entradas calientes |

Hot appetizers



Cremoso, con aceite de trufa y crujiente de parmesano
Creamy risotto with truffle oil and crispy parmesan
Ragú de cordero sobre pasta penne con parmesano
Lamb 'ragù' in penne pasta with parmesan cheese
Sopa de albondigas / 'Meatballs soup
$280
Caldo de pollo y tomate con albóndigas de res y albahaca
Chicken broth and tomato with beef meatballs and basil
Platos fuertes |

Main courses



Pasta con tinta de calamar, camarón, pulpo, tomates cherry, aguacate y aceite de oliva
Pasta with squid ink, shrimp, octopus, cherry tomato, avocado, and olive oil
Pescado a la arrabbiata y limón / Arrabbiata and lemon fish
$420
Pesca del día con limón amarillo, vino blanco, alcaparras, chile de árbol y arúgula, servido con pure de papa y vegetales a la mantequilla
Catch of the day, with lemon, white wine, capers, 'árbol' chili, and arugula, served with mashed potatoes and butter vegetables.
Pollo Vesubio / Chicken Vesuvio
$380
Estofado de pollo al vino blanco, con romero y limón, acompañado de gajos de papa y chícharos
Chicken stew with white wine, rosemary and lime, served with potato wedges and peas
Costillas braseadas / Braised baby back ribs
$420
Costillas braseadas en cerveza, acompañadas de puré de camote y vegetales baby
Beer-braised baby back ribs, served with mashed sweet potatoes and baby vegetables 
Portobello asado / Grilled portobello
$280
Con espinaca, jitomate cherry, queso mozarrella fresco, salsa pomodoro y miel de balsámico
With spinach, cherry tomato, fresh mozarella cheese, pomodoro sauce and balsamic honey
Panna cotta de romero
Opera
Raviol de chocolate
Vinos Blancos |

WHITE WINES



Pinot Grigio | Nicchio | 750 ml
Sauvignon Blanc, Rincones | Valle Colchagua |750 ml
$510.00
Chardonnay, Rincones | Valle Colchagua |750 ml
$520.00
Chardonnay L.A. Cetto | Valle de Guadalupe | 750 ml
Cal Y Canto Blanco Verdejo | Castilla y La Mancha, España | 750 ml
Sparkling Wine – Vino Espumoso Italia
$680
Lambrusco Bianco| Nicchio | 750 ml
Lambrusco Rosé | Nicchio |750 ml
Torrevento Nicchio | Montepulciano D'Abruzzo, DOC | 750 ml
D.O. La Mancha | Torre de Rejas, Tempranillo | 750 ml
$580.00
Castilla La Mancha | Cal y Canto, Tempranillo-Merlot-Syrah | 750 ml
$620.00
Merlot. Rincones | Valle de Colchagua | 750 ml
Cabernet S, Rincones | Valle de Colchagua | 750 ml
Petite Syrah L.A. Cetto | Valle de Gpe. | 750 ml
Todos nuestros platillos están preparados con ingredientes de la más alta calidad. La ingesta de productos crudos es responsabilidad de quien los consume.


We take extreme care to assure the quality of our ingredients. The consumption of raw products is at your personal discretion.



Precios en pesos con impuestos incluidos.


Prices in Mexican pesos with taxes included.