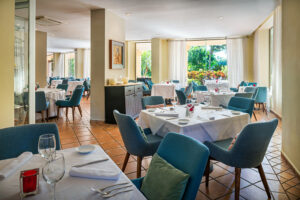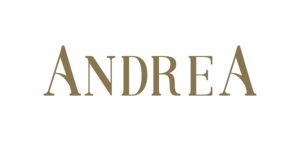 HORARIO | HOURS

Comida | Lunch: 12:30 p.m. - 5:30 p.m.

COMIDA |

LUNCH


Entradas Frias |

Appetizers



Berenjena del Mediterráneo | Mediterranean Eggplant
$415
Berenjena empanizada y frita acompañada con pimientos, pepino, tomates, queso de cabra        y salsa pesto
Breaded and deep fried eggplant with bell peppers, cucumber, tomatoes, goat cheese, and pesto sauce
Tostadas de camarón | Shrimp 'tostadas'
$320
Camarones salteados con ajo y chile guajillo sobre una tostada, servida con aderezo de chipotle  y aguacate
Sautéed shrimps with garlic and guajillo chili over a 'tostada', served with  'chipotle' chili dressing and avocado
Chicharrones de calamar | Calamari cracklings
$120
Con piña asada, cebolla, cilantro y salsa martajada
With grilled pineapple, coriander, and 'martajada' sauce
Ensalada Trío | Trio salad
$180
Pincho tibio con tomate, albahaca, queso mozzarella, pan rústico, aceite de ajo y pesto, sobre lechuguitas mixtas y anchoas
Warm salad with tomato, basil, mozzarella cheese, rustic bread, garlic and pesto oil, over mixed lettuces and anchovies
Ensalada Andrea | Andrea salad
$180
Con espinacas, durazno en almíbar, arándanos deshidratados, nueces mixtas, queso de cabra, aderezo de mostaza y tocino crujiente espolvoreado
With spinach, peaches in syrup, sun dried cranberries, mixed walnuts, goat cheese, mustard dressing, and crispy smoked bacon
Ensalada César | Caesar salad
$260
La tradicional ensalada César al natural, con pollo a la parrilla o camarones
Traditional Caesar salad, plain style or with grilled chicken or shrimps
Ensalada verde | Green salad
$150
Con lechugas mixtas, espinacas, pepino, calabacines, lechugas mixtas, pimientos, cebolla morada y aceite de aguacate
With mixed lettuces, spinach, cucumber, zucchini, bell peppers, red onion, and avocado oil
Sopa del día | Soup of the day
$170
Ravioles rellenos con espinacas / Ravioli stuffed with spinach
Espagueti / Spaghetti
Linguine
Penne Rigate
Salsas / Sauces:
Pomodoro
Boloñesa / Bolognese
Queso parmesano / Parmesan cheese
Carbonara
PLATOS FUERTES |

MAIN COURSES



Pollo rostizado | Roasted chicken
$360
Pollo rostizado lentamente, aromatizado con hierbas frescas; marinado en salsa de chiles rojos, ajo y limón; y acompañado con papas al horno, vegetales mixtos y limón asado
Slow roasted chicken, scented with fresh herbs; marinated with red chili sauce, garlic, and lime juice; and accompanied by baked baby potatoes, vegetables, and grilled lime
Milanesa frita de res o pollo | Breaded and fried beef or chicken filet
$420
Acompañada con papas a la francesa, vegetales a la mantequilla y anchoas
Accompanied by French fries, buttered vegetables, and anchovies
Pesca del Día | Catch of the day
$500
Filete de pescado a la plancha, glaseado con salsa agridulce de mango y acompañado con pico de gallo costeño y arroz al vapor
Grilled fish filet glazed with sweet and sour mango sauce, accompanied by 'pico de gallo' and steamed rice
Hamburguesa de res | Beef hamburger
$320
Con queso, lechuga, jitomate, cebolla, pepinillos y papas a la francesa
With cheese, lettuce, tomato, onion, pickles and fries
Hamburguesa vegetariana | Vegetarian hamburger
$350
Sándwich de roast beef | Roast beef sandwich
$195
Con col agria, queso gouda, pepinillos, aderezo de miel y mostaza y papas a la francesa
With sauerkraut, gouda cheese, pickles, honey-mustard dressing, and fries
Sándwich Filadelfia | Philadelphia sandwich
$320
Con carne de res asada, pimientos, cebolla y champiñones; gratinado con queso y acompañado de pepinillos y papas a la francesa
With grilled beef, bell peppers, onion, mushrooms, and melted cheese; accompanied with pickles and fries
Quesadillas tradicionales | Traditional 'quesadillas'
$180
Con pollo y res acompañadas de guacamole y salsa mexicana
With chicken and beef accompanied by guacamole and Mexican sauce
Pastel de queso | Cheesecake
$140
Con licor de amaretto
With Amaretto liqueur
Selva negra | Black Forest
$210
Pastel de helado de limón | Key lime cake
$120
Con esponja fría de limón y salsa de cítricos
With cold lime sponge and citrus sauce
Vinos Blancos |

WHITE WINES



Pinot Grigio | Nicchio | 750 ml
Sauvignon Blanc, Rincones | Valle Colchagua |750 ml
$510.00
Chardonnay, Rincones | Valle Colchagua |750 ml
$520.00
Chardonnay L.A. Cetto | Valle de Guadalupe | 750 ml
Cal Y Canto Blanco Verdejo | Castilla y La Mancha, España | 750 ml
Sparkling Wine – Vino Espumoso Italia
$680
Lambrusco Bianco| Nicchio | 750 ml
Lambrusco Rosé | Nicchio |750 ml
Torrevento Nicchio | Montepulciano D'Abruzzo, DOC | 750 ml
D.O. La Mancha | Torre de Rejas, Tempranillo | 750 ml
$580.00
Castilla La Mancha | Cal y Canto, Tempranillo-Merlot-Syrah | 750 ml
$620.00
Merlot. Rincones | Valle de Colchagua | 750 ml
Cabernet S, Rincones | Valle de Colchagua | 750 ml
Petite Syrah L.A. Cetto | Valle de Gpe. | 750 ml
Todos nuestros platillos están preparados con ingredientes de la más alta calidad. La ingesta de productos crudos es responsabilidad de quien los consume.


We take extreme care to assure the quality of our ingredients. The consumption of raw products is at your personal discretion.



Precios en pesos con impuestos incluidos.


Prices in Mexican pesos with taxes included.