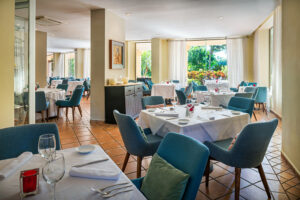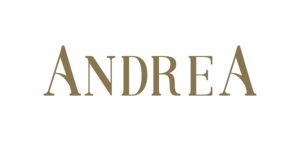 HORARIO | HOURS

Desayuno | Breakfast: 7:30 a.m. - 12:00 p.m.

Jugo de naranja | Orange juice
$155
JUGO DEL DIA | JUICE OF DAY
$155
Bowl de yogurt griego, chia, durazno y kiwi | Bow with greek yogurt, chia, apricot and kiwi
$185
Plato de frutas "amanecer" fruta fresca acompañada de granola y miel de agave | Sunrise Fruit fresh fruit served with granola and agave honey
$185
Avena, pidala con la leche de su preferencia leche de almendra, natural o agua | Oatmeal, served with milk, almond milk or water
$185
Ensalada verde con aderezo de yogurt griego y arándanos | Green salad with greek yogurt dressing and cranberries
$185
Variedad de cereales | Assorted cereals
$185
Canasta de pan dulce y galletas | Sweet rolls and cookies
$185
Hot cakes y waffles |

Pancakes and waffles



Pan francés relleno de queso crema y frutos rojos | French toast stuffed with cream cheese and berries
$265
Hot cakes de chocolate acompañados de crema batida y fruta del dia | Chocolate pancakes, served with whip cream and fruit
$265
Hot cakes con nutella y fresas | Nutella and berries pancakes
$265
Hot cakes veggies hechos de avena,plátano y leche de almendra servidos con crema de maní y manzana | Vegan pancakes, made with oatmeal, banana and almond milk, served with peanut butter and Apple
$245
Crujientes con huevo al gusto o fajitas de arrachera o pollo, servidos
con crema, queso cotija, cebolla morada, cilantro y frijoles refritos
Crispy chilaquiles with eggs or chicken or beef fajitas, served with sour
cream, cotija cheese, red onion, cilantro and refied beans
Salsas | Sauces
Verde | Tomatillo
Roja | Tomato
Mole | Mole
Suiza | Swizz (Creamy tomatillo)
En salsa verde y salteados con vegetales y tofu
In tomatillo sauce, with grilled vegetables and tofu
Bagel de salmón con crema de limón y alcapparas acompañado de ensalada de arugula y cherry | Bagel with smoke salmon, lime cream, cappers, served with arugula and cherry salad
$295
Croissant de roast beef con aderezo de mostaza antigua y ensalada verde de guarnición | Roast beef croissant with antique mustard dressing and green salad
$265
Toast de mantequilla de maní plátano, berries, nuez y canela | Peanut butter and banana toast, berries, pecan and cinnamon
$265
Sandwich Montecristo | Montecristo Sandwich
$265
Toast de betabel, queso crema y duraznos | Red beet, cream cheese and apricot toast
$265
Toast de champiñones, queso feta, aguacate y germen de alfalfa | Mushrooms, feta cheese, avocado and alfalfa sprouts
$245
Platos fuertes |

Main dishes



Omelette relleno de espinacas y panela acompañado de frijoles refritos | Spinach and panela cheese omelet, served with refried beans
$285
Crepas rellenas de jamón, queso y champiñones con guarnición de ensalada verde (3 pz) | Crepes, stuffed with ham, cheese and mushrooms, served with green salad (3 pieces)
$285
Huevos benedictinos bañados con salsa holandesa y acompañados de ensalada de arugula | Benedectine eggs, served with Hollandaise sauce, served with arugula salad
$285
Huevos ahogados | Poached eggs
$285
Huevos pochados en salsa de tomate, rajas y gratinados con queso
servidos con crema
Poached in tomato sauce, poblano, gratin with cheese and served with
sour cream
Molletes (2) pz | Molletes (2) pz
$245
Con frijoles refritos y gratinados con queso y servidos con salsa
pico de gallo (con chorizo o tocino)
Baguette bread with refried beans and gratin with cheese, served with pico
de gallo (natural or with sausage or bacon)
Velas desayuno | Velas Breakfast
$295
3 pz e hot cakes, 2 huevos estrellados y tocino
3 pieces of pancakes, 2 eggs at your choice and bacon
Todos nuestros platillos están preparados con ingredientes de la más alta calidad. La ingesta de productos crudos es responsabilidad de quien los consume. Precios en pesos con impuestos incluidos.

We take extreme care to assure the quality of our ingredients. The consumption of raw products is at your personal discretion. Prices in Mexican pesos with taxes included.